Recommended hotels
As we managed to bargain with the following hotels so that they offer you most reasonable price, you should consider them as a first priority when booking accommodation. Bear in mind that it is now peak season and therefore you should book as soon as possible to safely reserve accommodation.
City Crown Motel
The Aspen Hotel Ultimo Sydney
15 rooms are reserved.
$140 per room
Need to fill in the form and fax/email to them.
Fax: 61 2 9289 0001
Email: res@ahus.com.au
Website: www.aspenhotels.com.au
Citygate Sebel Sydney
LIDO
Lido is a reliable and recommended destination to look for and book an accommodation. You can follow this link to check it out.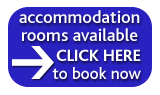 Lido will make bookings for all delegates up until the last working day before the conference. If attendees leave their accommodation up to the last minute, you may not be accommodated in the first hotel of their choice at the above rate.
For further information, please make an enquiry to the following contact:
Main Contact: Marco Consalvi
Direct phone: 61-2-8585 0822
Direct email: marcoc@lido.com.au
WOTIF
Besides Lido, Wotif is also a convenient and fast online accommodation booking service. You should search for accommodation near Central Station. As an alternative, check it out at http://www.wotif.com/hotels/hotels-near-central-station-sydney.html.
Conference organiser contact details
You are highly encouraged to contact directly the above providers. However, if you cannot work out yourself, you may drop a line to A/Prof Jian Yang at jian@ics.mq.edu.au for a helping hand.